Compassionate and Skilled Wrongful Death Attorney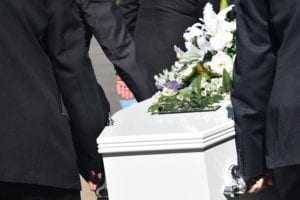 If a loved one has died due to negligence or an intentionally harmful act of another, you may have cause for a wrongful death suit. The team at Nick Baker Law will compassionately listen to your story about the wrongful death you and your family have suffered and advise you on what the next steps should be.
Although filing a wrongful death suit doesn't fix the hurt being suffering, it can help compensate you for medical bills, lost wages while caring for the now deceased loved one, funeral costs, and their expected future earnings.
"Nick helped my family during a very difficult time by focusing on the legal challenges we faced after our tragic loss."
When Can a Wrongful Death Action be Filed?
Most people are not aware, but historically, there was no such thing as a right to bring a wrongful death action.  Instead, the Courts treated those claims as if they died with the decedent or the person that died.  Thus, it was always better for a defendant to kill someone rather than maim them.  In the late nineteenth century, the Indiana General Assembly recognized the injustice in barring any civil action for the killing of another and enacted the Indiana General Wrongful Death Statute.
Indiana's Wrongful Death statutes have changed significantly over the years both in substance and their interpretation.  Today, there are primarily three types of wrongful death actions:
The General Wrongful Death Statute – I.C. 34-23-1-1 – when a person dies because of the wrongful act or omission of another and they have a dependent or dependents like a spouse or children
The Adult Wrongful Death Statute – I.C. 34-23-1-2 – when they die and have no dependents the total damages beyond funeral and medical is $300,000.00
The Child Wrongful Death Statute – I.C. 34-23-2-1 – allows parents to recover when their child, being 18 or younger or 23 and younger and enrolled in an educational or vocational school or program is killed by another's wrongful act or omission.
One of the most common causes of wrongful death is when medical professionals fail in their job and the patient dies as a result of their actions. Another common reason for a wrongful death claim is when someone dies as a result of another crime or the carelessness of another such as a motor vehicle accident.  If you think you may have a claim against a person or business talk to us first. We will work for you and help you recover monetarily for your loss.
What Can I Claim in My Wrongful Death Suit?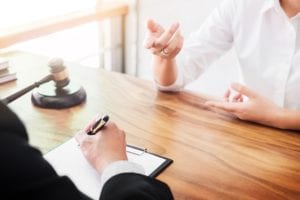 Of course no amount of money can make up for the loss of your loved one and we understand that. We also know that in addition to the unexpected expenses from the funeral there are many other financial losses you have experienced and will continue to experience. When we look at your case, we take into consideration the following when proposing a settlement sum:
End of life expenses including funeral and medical costs.
Lost earnings and wages, both those lost by the spouse, guardian, or parent, and the future earnings of the now deceased.
Future expenses for spouse and minor children.
Emotional loss costs when one loses a child, spouse, or life companion.
The lost services a loved one provided.
Loss of love and companionship.
Let Nick Baker Law Help Your Family
We should be your first call, don't accept a settlement that is less than you deserve. We are a small firm who takes on the big companies to get what our clients deserve. We're here for you. Call 317-456-7889 today to schedule your free initial consultation.