Personal Injury Cases Handled Personally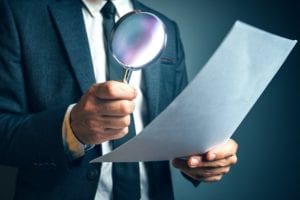 We're not one of those firms who has hundreds of associates in multiple states; we offer personal service on your personal injury case. When you call you'll speak to someone who knows that you are a client and most likely can answer questions about the status of your case. So, if you are injured due to the negligence of another person or business, their pet, or their property, call us for a personal experience.
Our compassionate team will listen to your case, evaluate what losses you've suffered and file a claim against the individual or business that caused the injury. We will aggressively fight to ensure you receive fair and equitable compensation for your losses, both those already suffered and any future medical bills or losses expected, as a result of those injuries.
Don't Accept the Insurance Company Settlement
The insurance company is doing all they can to protect their bottom line. Even if they come to you and agree to cover your medical bills, lost wages, and add in some pain and suffering, protect yourself and have a professional Indiana personal injury attorney review their offer. Once you sign and accept their offer you will not receive any additional compensation, even if you end up needing additional surgery, rehabilitation, or any other unexpected expense.
"After my accident, Nick helped me regain my financial well-being, as I worked with my doctors on my physical well-being."
Our Knowledge and Experience, Your Gain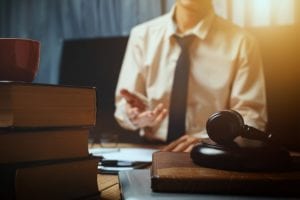 A personal injury claim should focus on you and your losses. We work as your advocate, your voice, and your champion against the insurance companies to ensure you are properly compensated for your physical, emotional, and financial loss. Some of the cases we've settled or tried include:
Transportation accidents – Whether your accident and subsequent injuries occurred on a bike, airplane, train, car, motorcycle, truck, or in a boat, we can help. Transportation accidents are among the leading causes for personal injury claims in Indianapolis.
Slip and fall – If you have been injured on either public or private property due to negligence of the property owner, you have a claim. Don't let the insurance company pressure you in to accepting their offer just because you don't want to cost your neighbor or the city you live in any money. That's why they have insurance, let us be your advocate.
Dog bite – It happens more than we want it too. If you've been seriously injured by a dog or other pet, you are entitled to compensation.
Workplace accidents – If you were at work following the safety rules as they were presented and suffered injury, you should file a claim. No one should go to work and be injured.
Nursing home injury or neglect – Often we work with adult children and spouses on the behalf of the nursing home resident. You are paying for a service and when that service isn't executed as it should be and your loved one is injured or even killed, you need to contact us. We will evaluate and determine if you have a wrongful death or personal injury case.
Carnival, amusement park, or entertainment venue – Most ticket stubs say that the venue is not liable for any injury you may incur while on their property but that isn't entirely true. Let us hear your story and we can advise you if you have a case.
Call Nick Baker, the Indianapolis personal injury attorney who will personally handle your complaint and make recommendations for a counter offer or filing a suit. Contact us today for a free initial consolation.